White Burgundy Chablis 2018 Lamblin et Fils
Free Shipping on 4 or more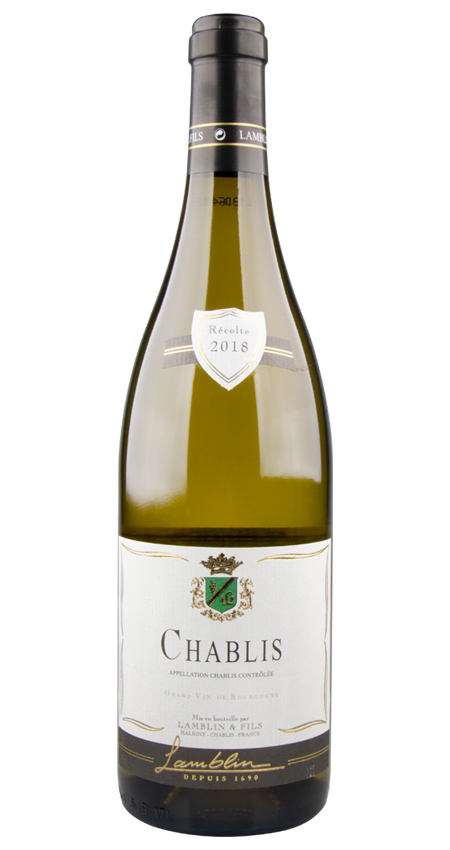 Comparable Price*

$37.75
Yesterday's Best Web (With Shipping)
N/A
Our Price: $17.99

Unit Size
750.00 ML

Varietal
Chardonnay

Vintage
2018

Grape
Chardonnay
Country
France

Appellation
Chablis

Region
Burgundy

Alcohol Percentage
12.50%
The Burgundian commune of Chablis offers white wine lovers some of the most pristine, mouthwatering, and distinguished examples of Chardonnay. Lamblin et Fils avoids oak aging for their 2018 offering to ensure a pure and clean palate of Meyer lemon zest, chalky minerality, green Anjou pear, and just a touch of soft white blossom. Snag a few bottles of this exciting French Chard at over half off, and enjoy alongside steamed mussels, freshly shucked oysters, or a perfectly roasted whole chicken.
---
White Burgundy Chablis 2018 Lamblin et Fils
By Lamblin et Fils
2018 Chablis

Terroir
The main base comes from the Jurassic era, from the Kimmeridgian some 150 million years ago. There are thus tiny oysters deposits in the rocks, remnants of the warm and shallow seas that covered Burgundy at the time. Chablis is the world's most famous French white wine appellation, with the main character being minerality.

Vinification
In stainless steel tanks to respect the characteristics of the Chablis terroir and allow all its minerality to express itself. Natural malolactic fermentation. Cold storage in an isothermal tank to promote the precipitation of tartaric acid. Light filtration on Kieselguhr to naturally clarify the wine.

Tasting Notes
Intense color that is deep and bright yellow. The nose is rather fruity with citrus notes. The full palate brings flesh and volume, blending perfectly with the fruity character. A slight iodine note on the finish, typical of the Chablis terroir.

Food and Wine Pairing
Perfect pairing with appetizers, seafood, oysters, fish dishes, sushi, and white meats. Also very good with cheeses - goat, Beaufort, Comte, and Emmental.

Details
Grape: Chardonnay
Aging Potential: 4-5 years
Service Temperature: 10-12 degrees C
[Information provided by V and N Cellars]
*"Comparable Price" means the price at which the same or a similar wine with the same primary grape varietal and appellation or sub-appellation has been offered for sale to consumers directly by a producing winery or through retailers.