Barolo DOCG 2015 Terre da Vino Winery
Free Shipping on 4 or more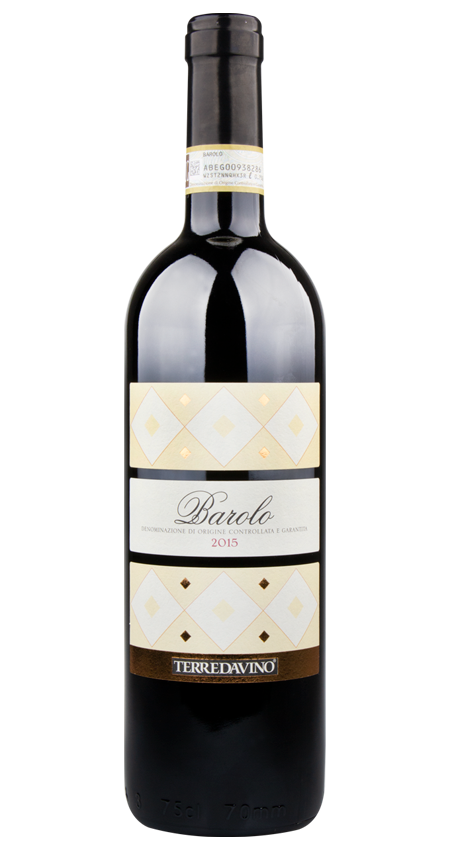 Comparable Price*

$40.00
Yesterday's Best Web (With Shipping)
$19.19
Our Price: $17.99

Unit Size
750.00 ML

Varietal
Nebbiolo

Vintage
2015

Grape
Nebbiolo
Country
Italy

Appellation
Barolo

Region
Piedmont

Alcohol Percentage
13.50%
Piedmont's 2015 growing season is already delivering some show-stopping Barolo including Terre da Vino's textbook bottling. Their radiant expression of Nebbiolo exudes perfumed notes of ripe cherry, rose petal, licorice, and mineral that develop with time in the glass. Vibrant acidity and firm tannins give this medium-to-full-bodied red wine a balanced consistency, making it ideal to enjoy alongside well-marbled beef and game dishes or stash away in the cellar for the next several years - don't miss out for under $19!
---
Barolo DOCG 2015 Terre da Vino Winery
By Terre da Vino
Barolo DOCG 'Terre da Vino' 2015

Wine Details
Region: Piedmont, Italy
Grape Variety: 100% Nebbiolo
Alcohol: 13.50%

2015 Harvest Report
The excellent quality of the tannins will certainly ensure elegant, long-lasting wines with good structure, while the acidity is just perfect for Nebbiolo-based wines. The vintage shows great promise.

Winemaker Notes
The assembling of the blend or the cuvee - already utilized by local winemakers from the beginning of the 20th century - is the method we follow. It ensures wines of outstanding finesse and great balance. This Barolo is made accordingly to the Langhe tradition, with a fermentation lasting approximately 20-25 days at 30 degrees C. Malolactic fermentation folllows in steel, and then the wine matures for 24 months in Slavonian oak casks (5,000 litres). Another year in the bottle helps to further develop the balance of this Barolo.

Tasting Profile
Colour: Ruby red shading to garnet
Bouquet: Rich and generous, with complex scents of spices, licorice, cherries and dried roses.
Palate: Dry, well balanced and full-bodied with well-integrated tannins. Exhibiting a note of plum.
Pairings: Traditionally paired with rich red meats (roasted or braised) and aged cheeses. Even though Nebbiolo is traditionally paired with Italian foods, it has been well-received alongside American cuising (beef tenderloin, ribeye steak, BBQ). For something different, try moderately spiced Asian cuisine.
[Information provided by Opera Wine Imports]
*"Comparable Price" means the price at which the same or a similar wine with the same primary grape varietal and appellation or sub-appellation has been offered for sale to consumers directly by a producing winery or through retailers.